11th – 12th September 2020
Hall 1 – Brisbane Convention & Exhibition Centre, QLD, 4101
Care Expo Brisbane is an industry-leading event providing an unparalleled opportunity for community services, businesses and organisations within the health, care and support industries to reach a targeted audience at our states premier exhibition centre, the Brisbane Convention and Exhibition Centre.
The event will provide an opportunity for those working within the industry and for end users alike to discover and connect with providers from aged care, disability and in-home support through to education, mobility, mental health, social, recreational services and more.
This event is a must attend for the health, care and support industries. Place your business in front of this targeted audience and benefit from the additional promotion, brand awareness, sales and leads that will follow.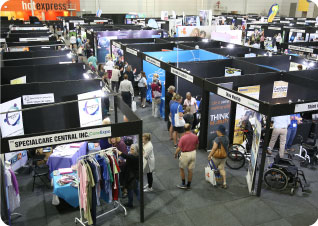 2019 Event Statistics
Statistic data received from polled 2019 exhibitors and visitors who subscribed to the event newsletter.
Is this event important to the promotion of your business?
How happy were you with the number of patrons who visited the event?
Happy – Extremely Happy

94.4%

94.4%
Do you intend to exhibit again in 2020?
How successful was the event for your company?
Good – Excellent

94.4%

94.4%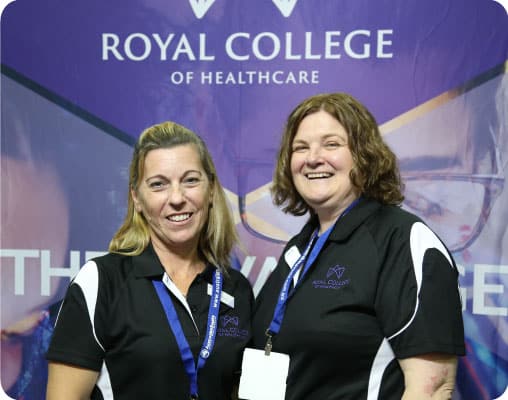 Being at the 2019 Care expo was an excellent opportunity for me to promote my small business within the care community and to the general public. Many conversations were held and further opportunities generated. Thanks to the Care Expo organisers for holding such a great event!
This was our first time at Care Expo and it exceeded my expectations significantly! Good mix of General Public and Health Professionals coming through the doors in good numbers, and lots of opportunities to network with other exhibitors. See you at the 2020 Expo!
ITEC Group was proud to be part of The 2019 Care Expo held in Brisbane. An amazing time to meet over 1000 kind-hearted people from many different cultures sharing their experiences, seeking guidance and requesting support. Within the 2 days we were very privileged to meet so many different and astounding organisations and services providing such a fantastic support and/or service to the community. ITEC Group was also very impressed with the professional setup and staff involved in the daily operations of the event and found every worker to be extremely supportive.
The venue was excellent and it was managed very well. We interacted with a variety of guests who genuinely showed interest in our service.
The Care Expo is a vital part to exposing the opportunities and services that are available to support an aging community.
The Care Expo was well organised and we were pleasantly surprised as to the large numbers of people who attended both days. Well done!!
It is apart of our values at Afford to share the information of how to navigate and obtain the correct services associated with the NDIS. Care Expo Australia is a great platform from which we can educate those looking at spplying for the NDIS as well as those that already have a plan.
How would you rate this year's event?
Are you likely to attend the event next year?
Did you find the information/products you were looking for at the event?
Would you recommend Care Expo to your family, friends or co-workers?
Myself, my wife and our son attended the 2019 Care Expo in Brisbane. We really find it very helpful and we would like to attend next year and beyond as we found that this tailored expo is a great way to discover new services, products and network with other companies and services.
We had a great time at the Expo. We found the speakers' sessions very informative and useful. Would love to see more in the next Expo. Most of the booths were Queensland based, it would be really nice to see more from the other states as well.
The expo was very helpful and informative. I loved seeing the products and services I will use when I start my new job. Meeting the companies in the industry was very helpful. I would recommend Care Expo to anyone interested in the health industry.
As a support worker beginning my career in the field of caring, I found the Care Expo a tremendous experience, as did my client (we went together). It was so empowering for both
of us because everyone there had integrity, compassion and acknowledgement. We felt so welcomed and inspired throughout the event to learn more about what is really available, to network and support us in the future. I collected so much information that I feel as though my knowledge base has expanded beyond what I could have learnt as an individual and I am grateful to be able to share and apply this in my work. So appropriate and I will recommend for anyone who requires care or is a carer to please go to the next Care Expo. Increasing awareness is vital to enhancing quality of life and providing positive experience.
It was very informative, the people were very friendly and helpful. I will definitely be going again next year. I got so much information it was awesome.
Enjoyed our time at the Expo. We took our daughter who has a disability and it made it easier for the stallholders to give us the relevant information we were seeking.
The expo was a credit to the organisers, they covers all the categories that me and my wife were interested in.. I will definitely be attending again next year.. a high quality event..!!!
Website Statistics – Week of Event