4th & 5th October 2019
Hall 4 – Brisbane Convention & Exhibition Centre, QLD, 4101
Care Expo is an industry-leading event providing an unparalleled opportunity for community services, businesses and organisations within the health, care and support industries to reach a targeted audience at our states premier exhibition centre, the Brisbane Convention and Exhibition Centre.
After the success of the inaugural event in 2018, Care Expo will once again provide an opportunity for those working within the industry and for end users alike to discover and connect with providers from aged care, disability and in-home support through to education, mobility, mental health, social, recreational services and more.
This event is a must attend for the health, care and support industries. Place your business in front of this targeted audience and benefit from the additional promotion, brand awareness, sales and leads that will follow.
REQUEST FURTHER INFORMATION

2018 Event Statistics
Statistic data received from polled 2018 exhibitors and visitors who subscribed to the event newsletter.
Is this event important to the promotion of your business?
How happy were you with the number of patrons who visited the event?
Happy – Extremely Happy

75%

75%
How would you rate the promotion of this event?
How successful was the event for your company?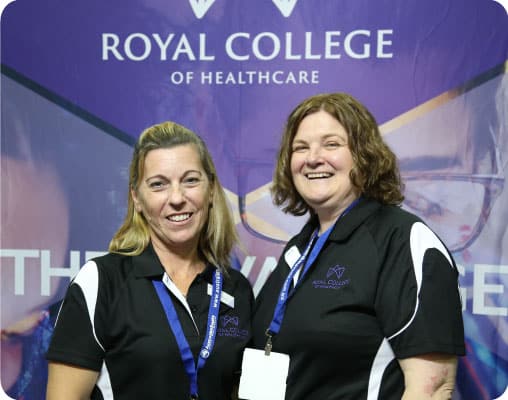 The Care Expo was great in regards to candidate and client generation and also making connections within the Care sector across all services.
The Care Expo was a great venue to promote our association and also
network with other services. Thoroughly worthwhile and enjoyable.
PBF Australia were proud to be part of the inaugural Care Expo 2018. It was a fantastic event showcasing Brisbane's extensive network of Allied Health and Care providers. We were able to connect on a personal level with both the general public and industry at the one location. Helping us to demonstrate the huge impact spinal cord injury has on not only
the individual affected but their friends and family as well. PBF Australia found the event to be extremely valuable in generating brand awareness and ultimately aiding our mission to protect, prevent and support Australians in regards to spinal cord injury.
This was Job Centre Australia first year at this event. Pleased to say that we have had a productive expo with numerous leads for follow up. Michelle who assisted and supported in the set up of Speakers program was a great help. Very well organised expo. Thank you for a great event.
The Care Expo was a fantastic exhibition that facilitated an environment
where we were able to meet and network with professionals and end
users involved in the care industry. The Care Expo is an important event
on our calendar and we hope to be back next year!
The Care Expo 2018 was an excellent opportunity for our service to connect with other like minded businesses and engage with potential clients.
Great opportunity to meet up with the people who can help us get in front of the decision makers in their organisations.
We used the Expo to attract new staff and we have had 2 successful interviews this week and some others to follow up.
We exhibited at the inaugural Care Expo in September 2018 and found it to be very worthwhile in providing us with opportunities to interact with targeted disability customers to promote our services. The attendees reported that it was great to have so many services exhibiting in one place which made it much easier for them to find services. I would highly recommend the Care Expo to other industry service providers.
How would you rate this year's event?
Are you likely to attend the event next year?
Did you find the information/products you were looking for at the event?
Do you intend to use any products or services you found at the event?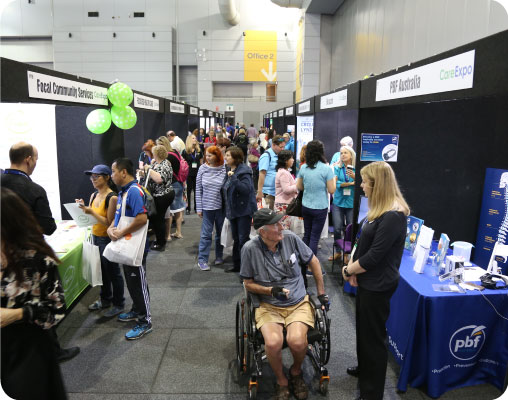 It was wonderful to get more information about all the services available and all of the exhibitors
were very generous with their time and information.
We found a product that will be useful and provide peace of mind for us with respect to an
elderly parent. Some of the services on display could also be useful in the future.
It was good having so many different organisations represented at the one venue to save time researching on the internet and to be able to make comparisons of various services.
I had an amazing time at the Care Expo. It was wonderful to connect with service providers in the community and network on a professional and personal level. I became familiar with services that I had heard of previously but not quite sure what they were about. Thank you for your dedication in organising this event.
It's a great day, I attended along with my wife as she is the one wanting to go. She is a soon to
be carer and would like more information regarding the industry. I find it interesting and having a great time overall.
I found the Care Expo thoroughly educational & informative for myself, my family & my clients.
We have already accessed, discussed & plan to use many of the exhibitors from the knowledge
we have obtained.
The expo was a very helpful one stop shop for all kinds of products and services related to aged
care. It was extremely helpful to have such a broad ranges of products and services on display
under one roof.
My husband and I were very impressed with all we saw .i purchased a sure safe call system. Where we could see before we purchased. Overall excellent.
It was a great atmosphere, everyone was pleasant and very informative! Definitely going to come again next year.
2018 VISITOR EMAIL NEWSLETTER
EMAILS SENT OUT TO SUBSCRIBERS
Our popular Email Newsletter Club consists of patrons who have joined to receive information about the event. Featured exhibitors, list of exhibitors, Entertainment, Competitions and Prizes were continually promoted within these emails sent out daily and weekly leading up to the event.
Website Statistics – Week of Event