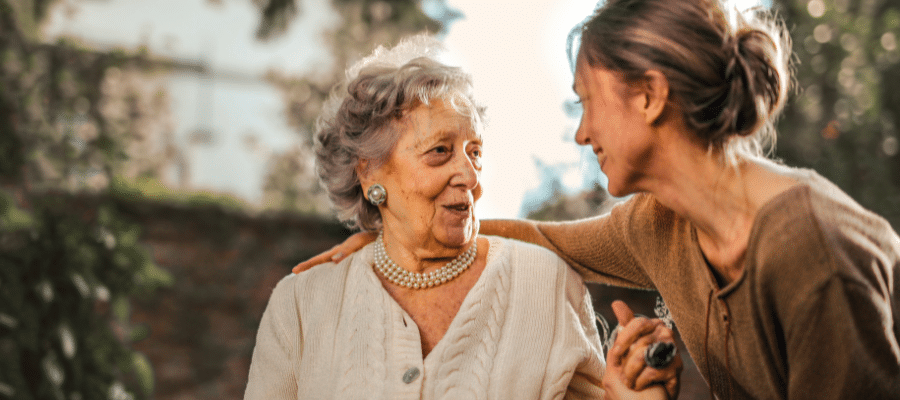 When it comes to taking care of our physical and mental health, welfare and apperance, it all stems from our lifestyle choices. This becomes a part of our routine, priorities and day-to-day life. But when that moment comes when we realise and accept we have aged, other elements of care must be reviewed. For seniors, accessing quality care and understanding of options can certainly be tricky, and there becomes a strong need for more assistance, attention, love, understanding, and, more significantly, quality seniors care.
When connecting and forming one's care community, you deserve to select from only the best. Outstanding care stems from putting people first and nurturing great connections, and the 2023 Care Expos are ready to showcase the absolute best in senior's care. Through high-quality experts and products on display across sectors of health, seniors, disability, aged, support and wellness, no matter who you are and how care looks to you, WE CARE.
Three premier care events will be held across Australia in 2023, bringing the best in health, wellness and support to each location – connecting you to the resources you need to thrive!
Held in Melbourne, Brisbane, and Sydney, the 2023 Care Expos are diverse industry and consumer exhibitions, showcasing products, services, and facilities in an established environment where you are heard, valued, and celebrated. Have more choice and more control as you speak one-on-one with approachable exhibitors and integrate care into your life, your way.
More than anything, 2023 Care Expos are about bringing people together to share successes, innovations, and stories. Be informed and confident when it comes to your care, with the Care Expos empowering you to live your best life.
CARE is a must-attend event for individuals, carers and families looking to discover and connect with providers for themselves or their loved ones. Now is the time to reach out and discover your care community. From support options to innovation, community connections and planning, there is no element of care left untouched. Meet your needs and excel your life!
The Care Expo Melbourne, Care Expo Brisbane and Care Expo Sydney will provide unparalleled opportunities for businesses, organisations, providers, and government agencies within care sectors to reach out to event patrons, professional networks, and the wider community.
An event like no other – meet the experts ready to transform your care and allow you to embrace life to the fullest at our 2023 Care Expos!
Are you an organisation or business in the health sector and would like to feature at one of our three major Care Expos?
Exhibitor sites are available now as well as sponsorship opportunities. Book early to maximise your businesses presence through our extensive marketing!
Register your interest now across our three Care Expos at careexpo.com.au
Care Expo Melbourne, 11 – 12 August 2023, Melbourne Showgrounds
Care Expo Brisbane, 1 – 2 September 2023, Brisbane Convention & Exhibition Centre
Care Expo Sydney, 10 – 11 November 2023, Sydney International Convention Centre