2020 CARE EXPO BRISBANE
11 – 12 September | Brisbane Convention & Exhibition Centre (Hall 1)
Discover and Connect with Support, Health and Care Providers
The 2020 Care Expo Brisbane brings together a diverse range of community services, businesses and organisations from the support, health and care industries.
Discover and connect with providers from aged care, disability and in-home support through to education, mobility, mental health, social, recreational services and more.
The 2020 Care Expo Brisbane will also feature a range of inspirational and educational speakers.
OVER 75 EXHIBITING ORGANISATIONS AND BUSINESSES
DISABILITY SERVICES
Discover a range of disability services available to help aid carers and people living with a disability.
AGED CARE
Explore a range of aged care solutions on offer for you or your loved ones based on their needs and lifestyle.
CARE & SUPPORT SERVICES
Talk one-on-one with experts providing care and support services all in the one convenient location.
TECHNOLOGY
Discover the latest technology available in the industry to help improve the lives of those living with disability.
MOBILITY AIDS
Find products, services and solutions that help improve your health, wellbeing, lifestyle and independence.
TRAINING & EMPLOYMENT
Establish connections with organisations that help people living with disability find employment and training.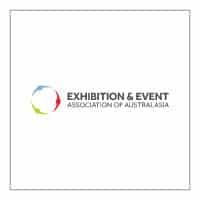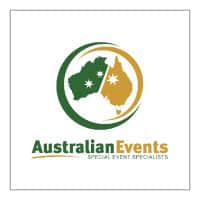 This was our first time at Care Expo and it exceeded my expectations significantly! Good mix of General Public and Health Professionals coming through the doors in good numbers, and lots of opportunities to network with other exhibitors.
The Brisbane Care Expo was a wonderful opportunity to engage with the broader community and offer people the chance to learn more about how Guide Dogs Queensland could help them develop confidence and independence.
As a support worker beginning my career in the field of caring, I found the Care Expo a tremendous experience, as did my client (we went together). It was so empowering for both of us because everyone there had integrity, compassion and acknowledgement. We felt so welcomed and inspired throughout the event to learn more about what is really available, to network and support us in the future. I collected so much information that I feel as though my knowledge base has expanded beyond what I could have learnt as an individual and I am grateful to be able to share and apply this in my work. So appropriate and I will recommend for anyone who requires care or is a carer to please go to the next Care Expo. Increasing awareness is vital to enhancing quality of life and providing positive experience.
INTERESTED IN EXHIBITING?
Care Expo Brisbane will provide an unparalleled opportunity for community services, businesses and organisations within the health, care and support industries to reach their targeted audience.
This event provides an opportunity for those working within the industry and for end-users alike to discover and connect with providers from aged care, disability and in-home support, through to education, employment, mobility, mental health, social, recreational services and more.
Exhibitor and sponsor bookings now open.